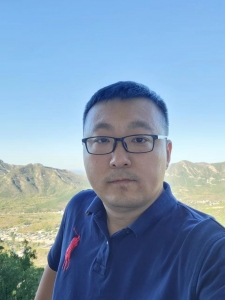 Email:    benhe {at} ucas {dot} edu {dot} cn
BIOGRAPHY
I am currently a Visiting Research Fellow in ISCAS. I also hold the position of Professor at the University of CAS. I received my PhD in the Information Retrieval Group from Glasgow University, UK in July 2007.
RESEARCH INTERESTS
My major research interest includes formal models of information retrieval and natural language understanding.
招生信息
招收2023年入学统考专业硕士一名。
Education & Experience
July 2001 – BEng, Beihang University, China
July 2007 – Ph.D., Glasgow University, UK
July 2007 – July 2009, Research Assistant, Glasgow University, UK
July 2009 – July 2010, Postdoctoral Research Fellow, York University, Canada
August 2010 – November 2018, Associate Professor, University of Chinese Academy of Sciences
December 2018 – Present, Professor, University of Chinese Academy of Sciences
Academic Services
Apart from peer-reviewing for a number of top-tier NLP/IR conferences and journals, I currently serve as associate editor of Information Processing & Management (CCF-B).
AWARDS & ACHIEVEMENTS
SIGIR 2021, Best short paper, 2nd (contact) author
ECIR 2016, Test of Time Award: Honorable Mention, 4th author
Publications
My H-index is 28 and my publications have been cited 3300+ times according to  Google scholar . See DBLP for a complete list of publications, but be aware of authors with the same name.